CHOCOLATE GIFT BASKETS - send gifts & hampers to Europe
Chocolate Gift Baskets
Chocolate Gift Baskets are pure joy! They are delicious, mouth watering Gifts that come in great design. We only use best chocolate products from all over Europe. We have Chocolates from Belgium, France, Italiy, Austria and Germany. Everything that one can ask for. We have Chocolate Gifts that are combined with other items, such as in Wine, Champagne or Gourmet Gifts. Even in Baby Gifts you might find them. They are just to good!
Who wants a Chocolate Gift?
The answer is: Who doesn't? Send a Chocolate Gift to your corporate clients, to your friends, your family or anyone you can think of. We send your Chocolate Gifts, even if you can't be there you will hear their comforting "hmmmm"
Send Chocolate Gifts to Europe
Sure, as a European based company, to be exactly, we are located in the beautiful South of Germany, we are able to keep shipping costs low and delivery times fast. We send your chocolate gifts to Germany, France, the UK, Belgium, Sweden, Denmark, Austria and all other countries in the EU and also to Switzerland.
Chocolate Gift delivery
The European delivery of our chocolate gifts includes countries like the UK, France, Germany, Austria, Portugal, Poland, Italy, Spain, Sweden, Denmark, Belgium, the Netherlands or Irland. We also deliver to Switzerland.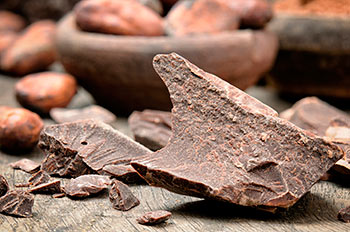 Chocolate Hampers
Our extraordinary chocolate hampers are filled with the finest chocolates Europe has to offer. Belgium chocolate flaked truffles, French pralines, Austrian Mozartkugeln, chocolate cakes, crispy chocolate chips, petit fours amongst other mouth watering chocolate products. Make someones day with one of our generous chocolate hampers. They work great for families, offices, teams and of course for Christmas.
Chocolate in Summer - sorry not possible
Unfortunately we can't ship them in Summer or when it is just to warm. Your chocolate products would melt and arrive in a condition that would not be our standard. So some of our Gift Baskets won't be available in Summer anyway, some Gifts will be online but replacements will be made. Be sure that we use replacements with the same or even higher value.