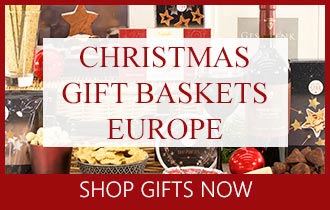 Send Gifts to Belgium
We understand that ordering with a company overseas can be scary. This shop is run by a company based in Germany. Running a business here we assure you that online store regulations are under the strictest regulations you can find worldwide! Your online order for your gift in Belgium is absolutely safe with us - so rather focus on your giving experience. We are effectively operating our service for Belgium since 2002.

When you scroll down you will find all legal information as well as the location of our warehouse and our names and our social media sites.



Gift Baskets Belgium
We send gift baskets to Belgium from our warehouse in Germany where all our gifts are designed, assembled and given the special touch. All gift baskets and gift boxes go through our own hands to make sure you only get the best quality available!

Find at the very least 150 gifts and hampers plus a great range of additional gifts we send to Belgium.

We also offer our full gift basket service for
International Gifts and Gift Baskets
in the rest of Europe as well. We are here to make you look good!


Check out who you're dealing with!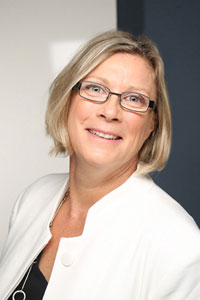 Why choose Gift Baskets Belgium?
Beautifully, culinary convincing and unbreakable throughout Belgium? Our years of experience and exceptional commitment is in each of our gift baskets for Belgium, hampers and gift boxes. Maybe it is best to let some of our customer speak for us. Check out our
customer reviews for hampers Belgium
.


Show them you care!
Take a look around our gift basket store for Belgium and you will see that our gifts for Belgium are filled to the brim with the finest European and international wines, finest European chocolates, gourmet treats and opulent champagne gifts. We put our hearts into it, make them with love and care and make sure your gift for Belgium arrives in perfect condition. Choose the best to send your gift to Belgium!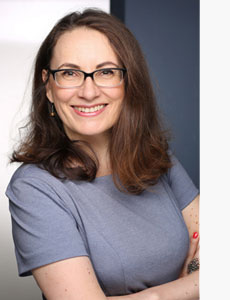 Introducing Gift Baskets Belgium
Michaela Mueller (top right) and Susanne Ziener (left) are the heart and soul of Gift Baskets Belgium. Starting this business in 2002 we know every aspect of your needs. Together we can proudly look at more than 20 years of experience.

Our Gift Basket warehouse is at the beautiful Lake Constance (Bodensee) in the very South of Germany where my business partner and friend Michaela makes sure that all your Gifts and Gift Basket are made with love and sent with care. All gifts for Belgium are hand made by our dedicated team of enthusiastic gift basket designers who love this business just as much as we do.

My name is Susanne and I'm the founder of Gift Baskets Germany. Born in Austria, I'm living in Germany for decades, not before spending some time abroad, like in the UK in London and Belgium. Michaela and I love this business and even though we're not related it feels like a family run business to us.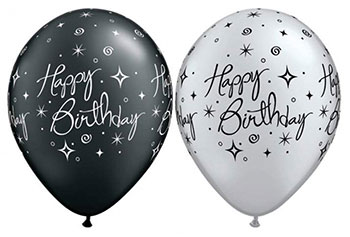 How to find your perfect online gift for Belgium
Buying gifts online is the easiest and fastest way for your needs in Belgium. We offer this online gift service for Belgium and the rest of the European Union.

When clicking on a gift, you will also find additional gifting options to personalize your gifts for Belgium.

You can browse through different price ranges or occasions, or if you already have an idea what should be inside your gift, check out the content links and build your own perfect Belgium gift by using our additional gifts. We deliver your Gift in Belgium. Start with your very easy online search by using following choices:
Belgium Gifts by Content

Gourmet Food Gift Baskets

Snack Gift Baskets

Chocolate Gift Baskets

Wine Gift Baskets to Belgium

Champagne Gift Baskets

Alcohol Gift Baskets

Wellness Gift Baskets

Jewelry Gift Baskets

Teddy Gifts
Gifts to Belgium by Price

- 40 Euro

40 - 80 Euro

80 - 100 Euro

100 - 500 Euro
by Occasion

Birthday Gift Baskets

Thank You

Gifts for Men

Gifts for Women

Wedding Gift Baskets

Christmas Gifts Belgium

Easter Gift Baskets

All Gifts for Belgium

New Gifts and Gift Baskets
Baby Gifts in Belgium

All Baby Gifts

Baby Boy Gifts

Baby Girl Gifts

Gender Neutral Baby Gifts

Baby Gift Boxes

Baby Gift Baskets

Baby Diaper Cakes
Hampers vs. Gift Baskets
Strange enough, an American would not think about a delicious gift basket when hearing the word hamper. Nevertheless, our Australian and New Zealand friends and our friends in the UK would strongly disagree when told that Americans can only think about a laundry basket when hearing the word hampers. For us at Gift Hampers Belgium there is no difference, speaking of gift baskets and hamper baskets or gift hampers - it's exactly the same.

We offer a great range of Birthday Gifts Belgium, Christmas Gifts Belgium or Baby Hamper for delivery in Belgium. Show your favorite family, friends, corporate colleagues and partners living in beautiful Belgium that you care!
Our gift hampers to Belgium range - from wine to chocolate and gourmet to champagne
Some of our hampers Belgium are delivered in wicker baskets, others in wooden boxes and others in a high quality gift box with an exclusive finish. These keepsake boxes are exclusive for our store.

We made sure that every gift container is part of each gift. All our gourmet gift baskets for Belgium, champagne gifts or chocolate gift hampers to Belgium include not only best food and good wines, our high-quality gift containers add extra value to your choice. Take a look around and see for yourself!

Here at Gift Baskets Belgium we take care that your gift makes an excellent impression with a memorable effect when it is opened and consumed. We are here to make you look good.
Send Gifts to Belgium: Reviews
Yvonne P. (January 2018,





):
Dear Gifts-Basket team
I'd like to thank all those who contributed in the super fast delivery of the gift i ordered , i really appreciate it and for sure i'll come again when it comes to buying gifts online.
Thanks again and have a great day
---
James C. (December 2017,





):
Susanne,
Thank you again for all your help and patience.
It's always a pleasure to deal with people who exceed the expectations when it comes to customer service.
Be assured that I will definitely use your company again and recommend others as well.
All the best for the new year!
Thanks,
---
Monika W. (May 2017,





):
gerne und ja ich werde bestimmt nochmal einen geschenkkorb oder körbe ,-) bestellen
peace
---
Tania Y. (April 2017,





):
Hi Susanne,
I wanted to reply you earlier but as I was in a business trip, so I couldn't access my emails recently.
Just wanted to thank you for all of your help, my boyfriend went to pick up his package last Monday
and it was exactly as I imagined (even better). Thanks for adding the "Happy Bday" decorations.
Appreciate it so much.
No doubt I will require of Geschenk & Korb services next time soon!
Have a nice day.
Regards,

Belgium Gifts

Here at Gift Baskets Belgium, we combine European gourmet foods with the finest international wines. We not only provide amazing gifts for delivery in Belgium, we are located in Germany - right in the heart of Europe. We are not a worldwide operating company who sells other's companies gifts, we only send our OWN gifts made with love! Each and every gift that leaves our store went through our very own hands to make sure you only get the best quality for a decent price.

We are a Gift Basket company offering international Gifts and Gift Baskets for delivery in Belgium, which is not far from our warehouse.
Delivery all over the country
Address and delivery information
for International Gifts
. Gifts, Hampers and Gift Baskets to Belgium, Brussels, Charleroi, Antwerpen, Liege, Namur, Brugge, Gent, Mons, Tournai, Aalst, Mechelen, Hasselt, Leuven, Dinant, Arlon